Consul of Singapore in Bangladesh Ms. Sheela Pillai called on DCCI President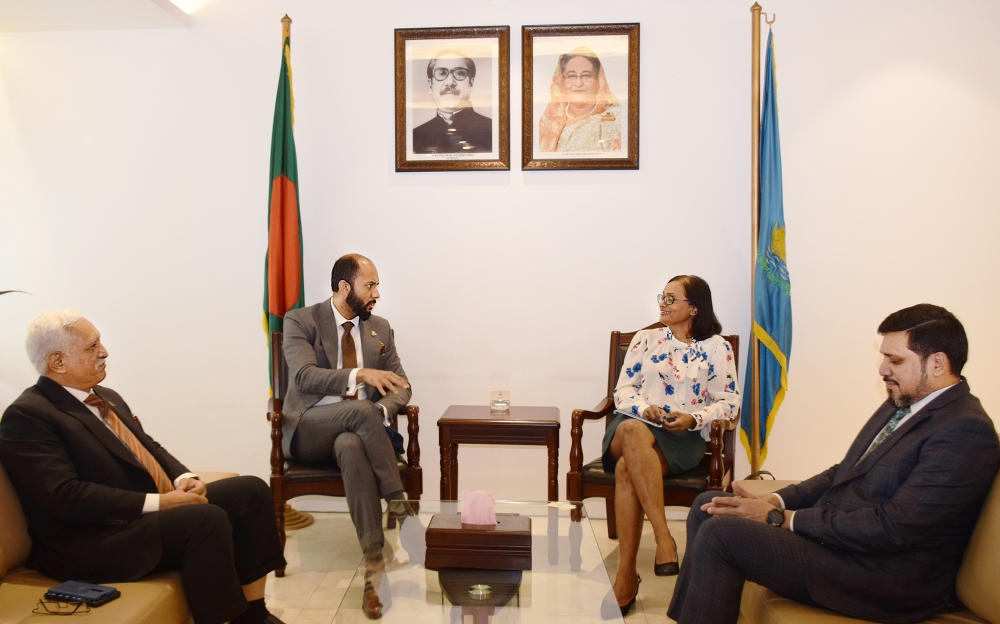 Consul of Singapore in Bangladesh Ms. Sheela Pillai called on President of Dhaka Chamber of Commerce & Industry (DCCI) Rizwan Rahman to discuss bilateral trade related issues at DCCI on February 17, 2021.
During the meeting, Consul of Singapore in Bangladesh Ms. Sheela Pillai said that there could be a joint collaboration through different engagements and activities throughout the year to boost bilateral trade and investments. She also said that infrastructure, digital infrastructure, shipbuilding, ICT and port, logistics are some of the potential sectors of interest for Singaporean investors. She also said that a Singaporean investor from agriculture sector already invested in Bangladesh and they are doing well. She also said that there is a huge trade gap between Singapore and Bangladesh and to reduce this gap, she urged for more product diversification.
DCCI President Rizwan Rahman informed the Consul of Singapore that by the end of this year DCCI is planning to host an investment summit in Singapore - one of the largest business hubs in the world. He sought cooperation from the Consulate of Singapore in Bangladesh and Enterprise Singapore in this regard. He also said that the Prime Minister of Bangladesh Sheikh Hasina has offered Singapore 500 acres of land in special economic zone (SEZ) to set up businesses. He therefore requested Singaporean investors to invest in the agro and food-processing industries especially in that particular zone. He further called upon the importers of Singapore to import pharmaceuticals, jute, leather goods, ceramic and agro-products from Bangladesh. Singapore can co-operate Bangladesh by transferring expertise, technical know-how in infrastructure development, financial services and electronics machinery sectors for local and regional market demand, he added.
Published on: 2021-02-17