DCCI urges for SME linkage policy and speedy distribution of stimulus to MSMEs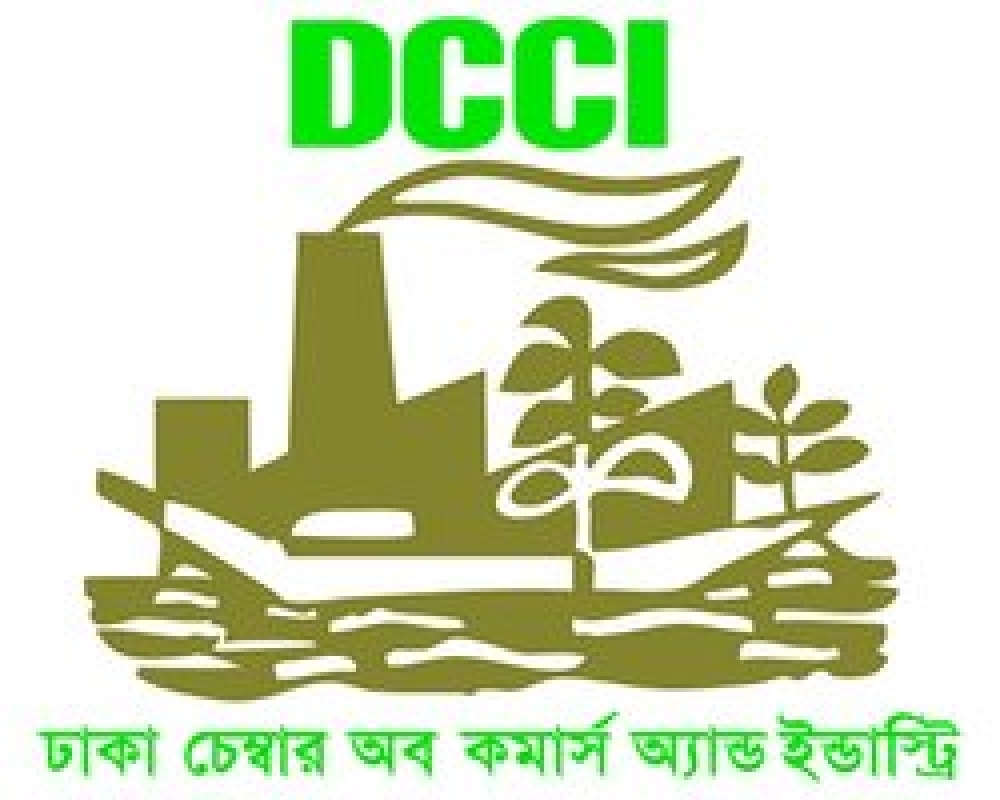 Dhaka Chamber of Commerce & Industry (DCCI) arranged a discussion meeting through Zoom with the stakeholders of old-Dhaka-based specialized business associations to hear their concerns in getting bank loans from the stimulus and the downward trend of businesses during Covid 19-led crisis time. The meeting organized on 22 July, 2020. Businesses in Covid time are experiencing worst scenario ever but the SME entrepreneurs are not enjoying adequate loan facility from the stimulus. Stakeholders of MSME sector of old-Dhaka-based specialized associations therefore urge for speedy disbursement of stimulus along with allowing them to pay VAT, tax and all utility bills through equal installments in next six months for the sustainability of their businesses.
Moderating the meeting, Shams Mahmud, President, DCCI said 13 million MSMEs are contributing 25% of our GDP and 35.5% of our total employment. MSMEs' contribution to the export earnings is ranging from 75% to 80%. But the sector is hit hard by Covid-19 pandemic. Besides, banks are reluctant to disburse loan from the stimulus package to the MSMEs. MSMEs sometimes face challenges in access to finance, market linkage, product standardization, modern technology, access to training and lack of skilled manpower. He said small entrepreneurs still want to pay VAT and tax but they want facility to pay in installments to cover up loses. Moreover, we need to find out alternative sources of financing besides banks, he reiterated. He also informed that DCCI is planning to sit with the banks and will try to figure out what are the procedures SMEs need to comply with for getting bank loans from the stimulus. He also urges the government to announce 2021 as the year of CMSME sector. We want to come out of this situation, he said. We need SME linked FDI policies to make CMSME sector grow further, he added.
Programme's Guest of Honour Hossain Khaled, Managing Director, Anwar Group of Industries and former President, DCCI said small enterprises all together create a big conglomerate and large businesses are mostly dependent on SMEs. We have to create employment opportunities as it is the main concern now in a country like Bangladesh. Due to Covid 19 pandemic our sales come down to 35% which would have many negative ripple effects. Unbanked SMEs may not be benefited by the stimulus which he termed as a challenge. We need to bring the unbanked entrepreneurs in the banking channel. Terming Old Dhaka is the centre of business he said reducing cost of doing business is necessary for our survival at this time. 25% of government's e-procurement should be mandatory from CMSMEs, he emphasized. Our manufacturing sector is by and large import based. He underscored the need of easing complex procedures of import. During the crisis, SME Foundation now should be more active. He said Bangladesh Bank can introduce a re-financing scheme of 1.5% to 2% interest rate for the SME sector.
Md. Alauddin Malik, President of Local Garments Manufacturers Association said that we did not able to sell any products during this pandemic time. This sector is hit hard. We are also not getting adequate support from banks to get loan from stimulus. But dying and embroidery traders are linked with this sector so they need financial aid. Due to unbearable traffic congestion, old Dhaka is losing customers day by day, he added. He requested to allow shops to remain open till 8 o'clock instead of 7 pm.
Hossain A Sikder, President, Dhaka Shilpa Malik Samity said 120 industries are there in Keranigonj BSCIC industrial area. Many employees went home due to industries closure and most them are yet to come back. He said 80% export oriented industries in the BSCIC area are closed due to lack of demand. Moreover returnee immigrants will put a pressure on our existing unemployed workforce. At this time, financial support from the banks will help ease the crisis.
Md. Abdur Razzaque, President, Bangladesh Engineering Industry Owners' Association requested the government for deferral of VAT and electricity bill payment for a year. This sector represents 40,000 members in Bangladesh. He also urges to waive VAT on locally made capital machineries and repairing businesses. Besides fiscal support, few non-fiscal assistance will also help SMEs.
Mohammad Jalal Uddin, President, Bangladesh Bread Biscuit and Confectionery Makers Association said most of MSMEs in old Dhaka do not have bank accounts. He said 95% of SMEs are good borrowers and successfully repaid their loans. He called upon the banks to give loans to those MSMEs who have not any bank account upon recommendation by the respective business bodies. There are 5 thousand bakeries in Bangladesh out of which only 270 bakeries are in operation. Without fiscal assistance small industries in old Dhaka will face a big problem. He informed 2 lakh employment have been created from 1000 bakeries in Dhaka. The main problem in old Dhaka is traffic congestion, he added. He also requested to allow MSMEs to pay all utility bills through equal installments in next six months.
Alhaj Md. Golam Mawla, President, Bangladesh Edible Oil Wholesalers Association said most of MSMEs are unable to fulfill all requirements of banks. He also said entrepreneurs of this sector are yet to get fiscal support from banks. Moreover they are facing problems in getting single digit loan started in the first quarter in this year. Entrepreneurs engaged in consumer items need large investment so they need financial support at this time. Water logging and traffic congestions in old Dhaka are the main bottleneck of reducing businesses from this historic region.
Vice President of DCCI Mohammad Bashiruddin, Director and former Senior Vice President, DCCI Waqar Ahmad Choudhury, Directors Alhaj Deen Mohammad, Md. Shahid Hossain, Monowar Hossain, former Vice Presidents M Abu Horairah, Kh. Shahidul Islam, Riyadh Hossain, Imran Ahmed, DCCI Member Md. Zamsher Ahmed and Zarina Sayed, Chairman, Karika also spoke on the occasion. Speakers said access to finance is very critical now. They also urge for 1-year deferral of paying tax, VAT and utility bills. They also called upon the government to give focus on duty structure, transportation sector, port, employment and alternative financing mechanism, non-fiscal support to the SMEs.
Senior Vice President, DCCI N K A Mobin, FCA, FCS gave concluding remarks.
Published on: 2020-07-22