DCCI's initial budget reaction on proposed National Budget 2019-20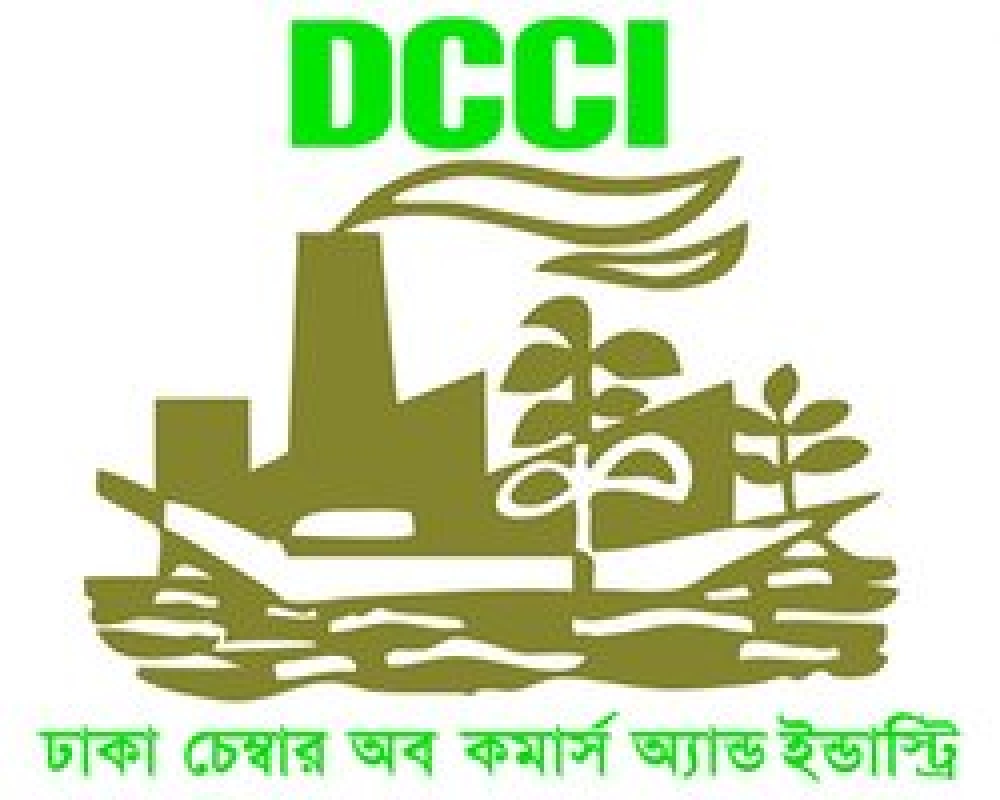 DCCI President Osama Taseer in his initial reaction said that in the proposed National Budget, revenue collection target has been fixed 3 Lakh 77 Thousand 810 Crore taka. Out of which NBR will have to collect 3 Lakh 25 thousand 600 crore taka. DCCI thinks this high target will be challenging for NBR. But to attain this target government has to widen the tax net.
Budget deficit is 1 Lakh 45 thousand 380 crore taka. Government will take about 47 thousand 364 crore taka from the banks to mitigate this shortage which is not unfriendly for the business but because of this borrowing private sector credit flow should not be hampered, Osama Taseer said.
ADP will be 2 lakh 2 thousand 721 crore taka which is appreciable. It will expedite infrastructure development in the country. But to ensure transparency, quality and effective monitoring DCCI requested to strengthen Implementation, Monitoring and Evaluation Division (IMED) like the DCCI proposed National Infrastructure Development and Monitoring Advisory (NIDMAA) model.
Private sector credit flow in the last fiscal year was 12.5% though according to monetary policy 16.5% credit flow was targeted. According to Bangladesh Bank non performing loan is 1 lakh 10 thousand 873 crore taka. 48% of this NPL is from the government Banks. But the budget indicates that from now on, this NPL will not be accelerated more which is very much appreciable.
DCCI hails the decision of forming "Insolvency and Bankruptcy Law".
For loan rescheduling government has to allot a large amount of money every year. As a result this money cannot be used in any development programme. It may fuel cost of doing business. DCCI hails the initiative of forming banking commission and merger and acquisition.
Implementation of new VAT Act 2012 is a timely initiative. DCCI hopes that this new VAT Act might play an important role in doing businesses. But there should be a provision of Input credit tax under VAT Act 2012 otherwise the extra burden might be borne by the consumers. In that case inflation might go up than the proposition level. Considering the cost of living tax free income limit for individual might be revised to 3 lakh taka, DCCI President proposed.
Before implementation new VAT Act 2012 awareness should be created and DCCI urged for simplification of new VAT Act 2012. Besides, VAT collection procedures should also be simplified, he said. He suggested to ensure a harassment free VAT system in the country.
He also suggested to reduce corporate tax in order to increase private investment in the country. Since Investment is needed for employment generation.
8.2% GDP target is quite achievable but to get benefit out of this we have to create employment generation and attract local and foreign investments. He urged for operation of one stop service under BIDA in 64 Districts in the country with the assistance of private sector.
DCCI hails the decision of creating the startup fund of 100 crore taka for young unemployed people so that they can avail the fund and start a new venture. But Osama Taseer suggested to allocate the fund to the competent, energetic and eligible persons in a transparent manner.
Initiative of increasing tax payers to 1 crore from the existing 20 lakh is quite appreciable but without widening tax net specially in the Upazila level.
DCCI President hails the decision of slashing registration fee on trading of land and apartments. DCCI suggested to allocate a fund for diversified jute products. DCCI also appreciated the decision of giving 1% cash incentive to the exporters of RMG products.
Published on: 2019-06-13